Mike Vance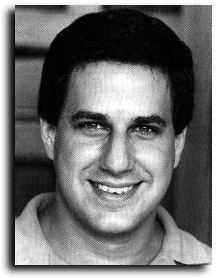 Creativity and Stuff!
Whether you want brilliant writing, professional voice over or just some great entertainment, Mike Vance is the guy for you. Mike is uniquely qualified to bring life and laughter to your business videos, presentations, publications and events.
Mike Vance started comedy when he was only seventeen. He was the first stand-up ever on stage at Houston's famous Comedy Workshop, staying there from 1978 till the joint closed in 1990. Over the years, Mike has appeared nationally on Showtime, A&E and Comedy Central and has headlined clubs in thirty something states and five countries. He's opened for scores of big acts like The Temptations, Chet Atkins, Stephane Grappelli, Maynard Ferguson, The Kingston Trio and The Righteous Brothers. Today, in addition to a few club dates, he does lots of corporate shows and private parties using his improv skills to interact with the audience. Besides straight stand-up, Mike does "gag expert" appearances where he tricks the entire audience at once into believing he's their new consultant. It's great fun for any business group. Hey, the Tulsa World called Mike "one of the great unsung comics in this country". Then again, they live in Oklahoma.