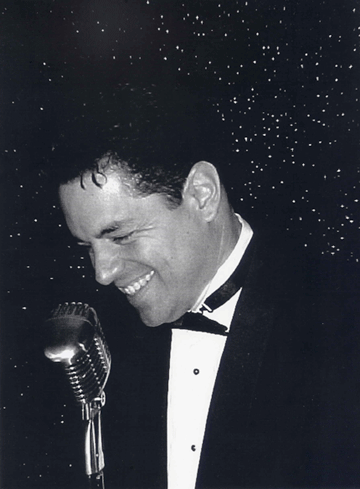 If you enjoy the smooth smoky croon of the jazz singers from the 40's and 50's, you'll dig the MARC TOUSSAINT COMBO!



Native of Dallas, Texas, MARC TOUSSAINT purchased his first jazz records at age ten (Mel Torme, Art Tatum & Cannonball Adderly). Some thirty years later, Marc leads the premier vocal jazz combo in North Texas. THE MARC TOUSSAINT COMBO is made up of seasoned jazz musicians from all over the United States and has garnered a well earned reputation for sophistication, excellence and dependability. MARC TOUSSAINT performs regularly at The Mansion on Turtle Creek and can be seen in the finest venues including The Chaparral Club, Reatta, The Adolphus Hotel, The Tower Club, The Dallas Country Club, The Columbian, Ridglea Country Club, and many others.
MARC TOUSSAINT has performed with and for several legendary artists including Stevie Wonder, Bobbi Humphrey and Mike Love, most recently opening for Chris Botti at his appearance in Dallas. THE MARC TOUSSAINT COMBO recently released it's fourth project, ONE FOR MY BABY. This project along with MORE, OLD DEVIL MOON, and SWINGIN SINGIN CHRISTMAS each engineered by multi-Grammy award winner Phil York are collections of some of the greatest swing, jazz and dance favorites. OLD DEVIL MOON was included in the 2003 Grammy competition and ONE FOR MY BABY was a contender in 2005. The single I COVER THE WATERFRONT was included in the competition for Best Vocal (Traditional). A fifth project is due in the Fall of 2006. MARC TOUSSAINT along with his wife Melissa and their children and dogs, live in the Dallas area.