Dennis Cavalier & the Zydeco Tejas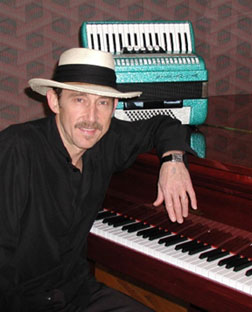 A native of New Orleans, Dennis has lived in Dallas for the past six years. He divides his time between solo balladry and band membership, fronting his own group and touring with Johnny Duncan's country ensemble, for whom he wrote the top-40 country song "All Night Long." Cavalier's work under his own name favors a persuasive, funk-heavy attack, showing the indelible imprint of the New Orleans R&B he grew up with. His light, jazzy vocals recall Mose Allison, and the combined effect is irresistible, whether in a solo setting or leading a band of like-minded funk hounds.

Copyright © 2005-2013 Carol Marks Music, Inc.