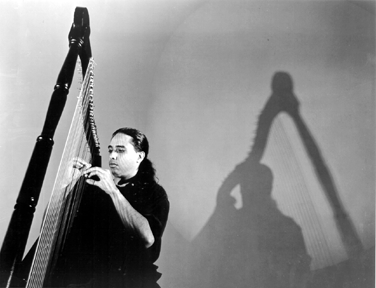 New Age…World Music…Rhythmic and Improvisational…the Venezuelan harp played by a consummate performer, arranger, and composer…Carlos combines jazz with Latin rhythms to create a new Pan-American Jazz.

As a youngster growing up in Caracas, the sophisticated capital city of oil-rich Venezuela, Carlos Guedes was exposed to a galaxy of musical influences from North American and European rock to Afro-Caribbean and Jazz music. In 1981, at the age of 22, he traveled to the US to pursue formal studies of the harp. Impressive as a composer, direct and engaging as a human being, and truly awe-inspiring as a performer, Carlos Guedes has achieved what every musician strives for but precious few attain; the organic melding of man and music. Carlos Guedes and his music are one.



Copyright © 2005-2013 Carol Marks Music, Inc.