Marek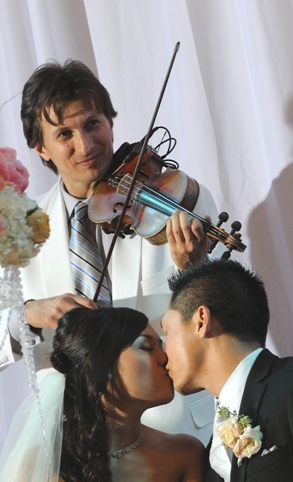 Something Fresh and new? You got it!
Click here to view Marek's String Trio & String Quartet
Marek is well known internationally as a Music Producer and Violinist and is quickly becoming one of the most popular entertainers in the country. Adaptable to any occasion; weddings, fundraisers or conventions, Marek is sure to make your event fun and memorable.

Marek is a favorite entertainer of many celebrities, for their events and parties, and he brings that same raw energy and talent to each of his engagements.
Marek is available to play violin with his string ensemble, with additional instruments/musicians, or by himself with accompaniment tracks.
His Vio "Alumina" (see video below) is now taking the country by storm!

Professional Musician


Covers music from Big Band era up through today.


Exclusive Vio Alumina


Plays Violin during dinner
Vio Alumina Exclusive

Vio Alumina is the perfect solution for what you have been looking for that nobody else has seen already!
Call us for pricing!