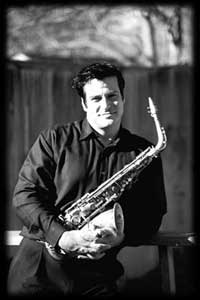 Joseph has recorded ten CD's in a seven year period. It includes seven smooth jazz albums, two Christmas CD's and a classic Jazz CD. Joseph does not limit his talent entirely to the stage of entertainment. He devotes time to giving master classes to students interested in the industry of music. As well, he continues to write music and books for future recordings and publications. Joseph has toured extensively throughout North America and with visits to Brazil, Venezuela, England, Italy, and South Africa. Joseph's diversity with the art of music has given him such honors as the 1998 recipient of the Scott Joplin Award for achievement and the 2000 Hall of Fame winner at the Clearwater Jazz Holiday festival.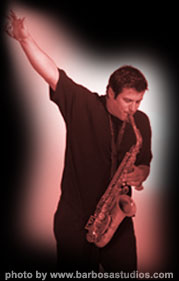 Joseph Vincelli
Jazz Saxophonist



Joseph Vincelli's signature is his passion towards his music. It is evident on the stage and in his recordings. What sets him apart from other smooth jazz artists is his ability to create music from an array of sources which many others would consider stretching the limits. Joseph is a native of New Jersey, although the Dallas Morning News has fondly embraced him as a long time resident of Texas. After spending his childhood in Eatontown, a community along the Jersey shore, he studied in Boston at the prestigous Berklee College of Music. It is here that he learned a deep appreciate for the art of improvisation. Joseph took his knowledge and set off for New York City and Los Angeles, giving him many career opportunities. During this ten year stint, he toured and recorded with Buddy Miles, Ice Cube, Bobby Goldsboro, Jerry Vale, and Burt Reynolds. Also, Joseph wrote for several film scores and movies, commercials, and jingles.





Enjoy the beautiful sounds of Joseph Vincelli as a soloist or with his fabulous Jazz Quartet. His music is unique and exciting. The sound and clarity is has a beauty rarely heard.